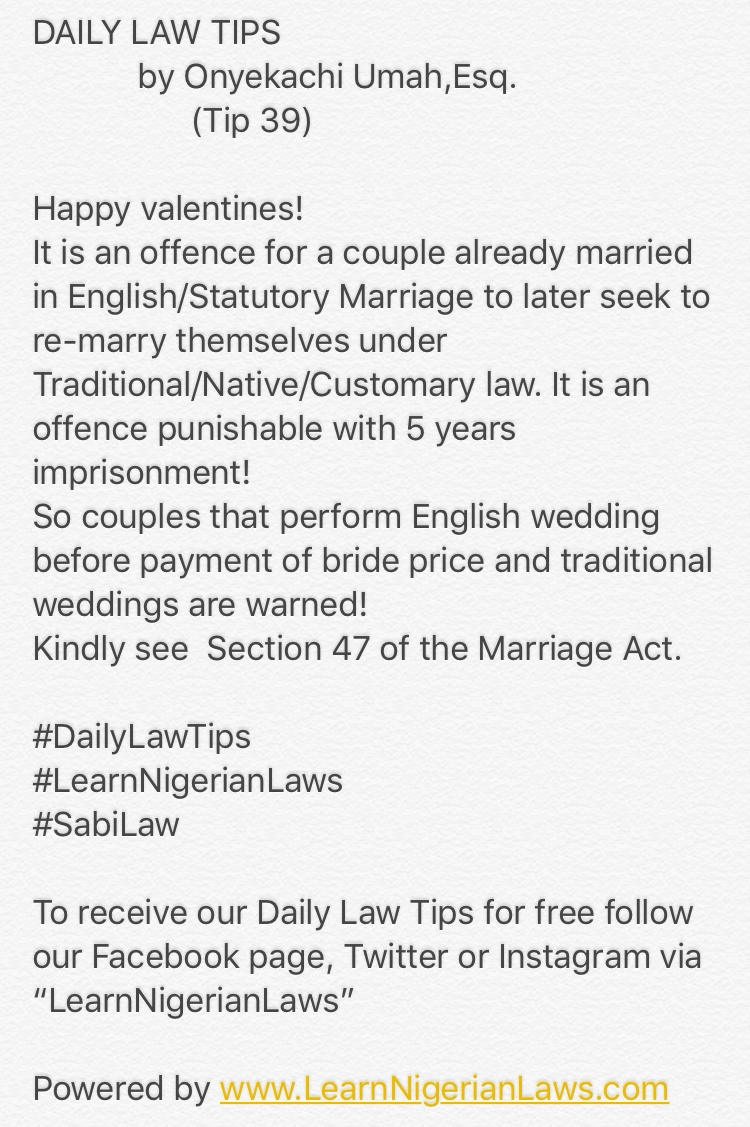 DAILY LAW TIPS
by Onyekachi Umah,Esq.
(Tip 39)
Happy valentines!
It is an offence for a couple already married in English/Statutory Marriage to later seek to re-marry themselves under Traditional/Native/Customary law. It is an offence punishable with 5 years imprisonment!
So couples that perform English wedding before payment of bride price and traditional weddings are earned!
Kindly see Section 47 of the Marriage Act.
#DailyLawTips
#LearnNigerianLaws
#SabiLaw
To receive our Daily Law Tips for free follow our Facebook page, Twitter or Instagram via "LearnNigerianLaws"
Powered by www.LearnNigerianLaws.com