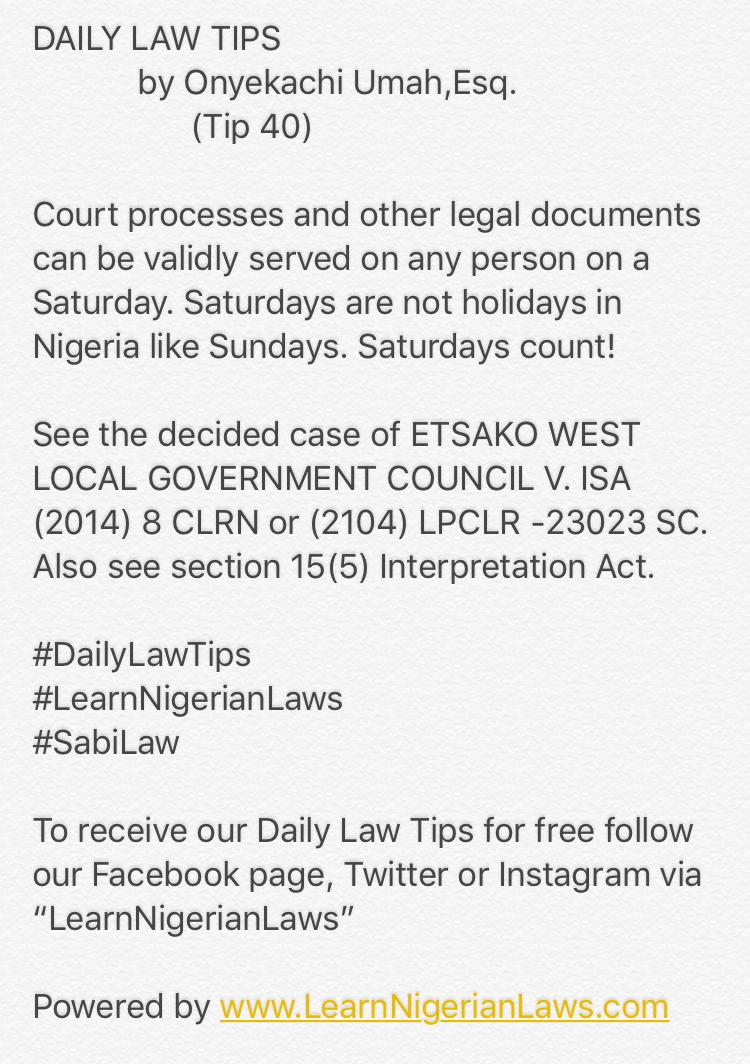 DAILY LAW TIPS
by Onyekachi Umah,Esq.
(Tip 40)
Court processes and other legal documents can be validly served on any person on a Saturday. Saturdays are not holidays in Nigeria like Sundays. Saturdays count!
See the decided case of ETSAKO WEST LOCAL GOVERNMENT COUNCIL V. ISA (2014) 8 CLRN or (2104) LPCLR -23023 SC.
Also see section 15(5) Interpretation Act.
#DailyLawTips
#LearnNigerianLaws
#SabiLaw
To receive our Daily Law Tips for free follow our Facebook page, Twitter or Instagram via "LearnNigerianLaws"
Powered by www.LearnNigerianLaws.com