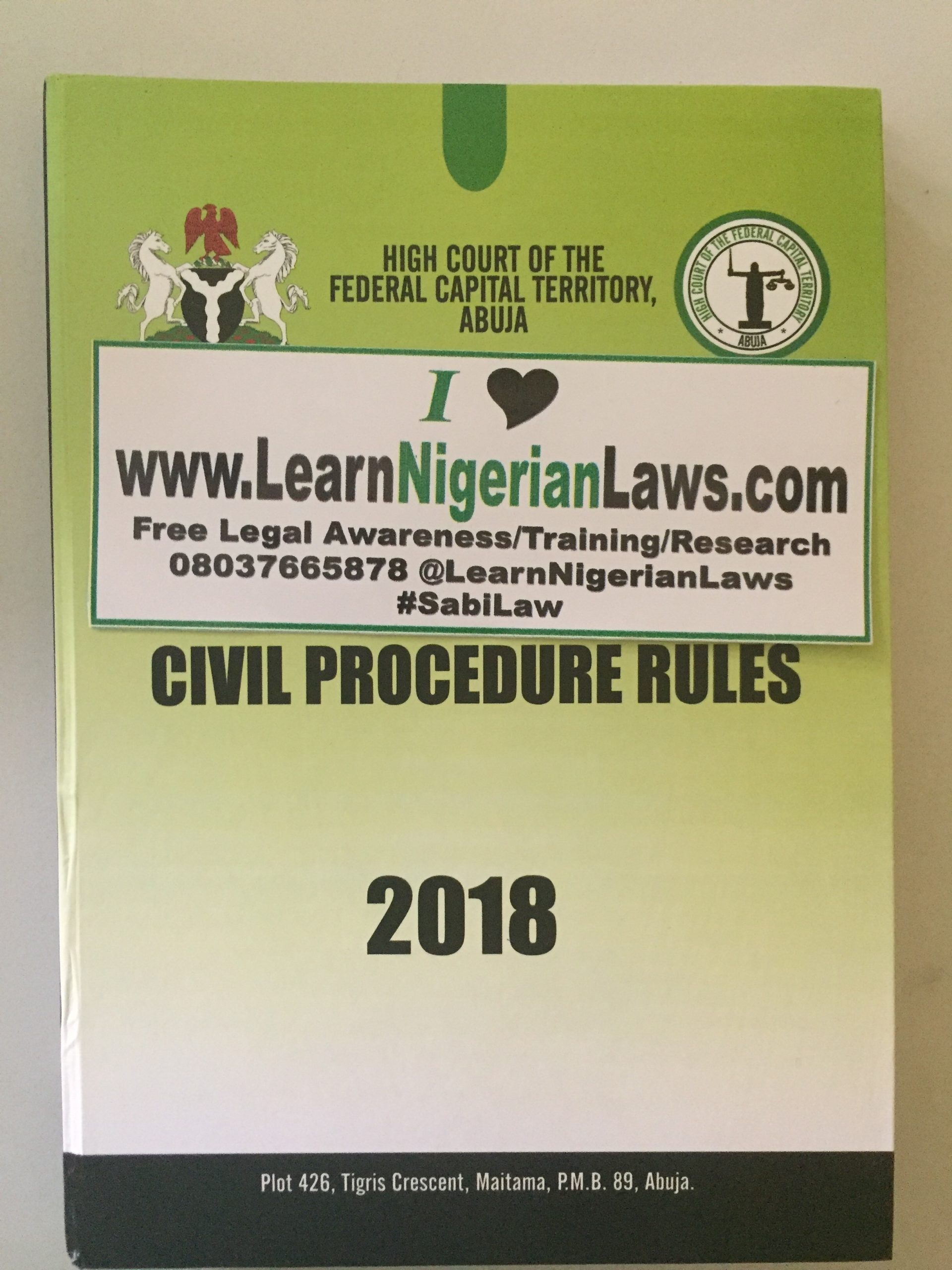 DAILY LAW TIPS
by Onyekachi Umah,Esq.
(Tip 41)
Every litigant that intends to oppose a motion in a matter before a High Court of the Federal Capital Territory now has 7 days from the day of receipt of such motion to file his counter affidavit and written address.
See the brand new HIGH COURT OF THE FEDERAL CAPITAL TERRITORY, ABUJA (CIVIL PROCEDURE) RULES 2018 specifically ORDER 43(1)(3).
#DailyLawTips
#LearnNigerianLaws
#SabiLaw
To receive our Daily Law Tips for free follow our Facebook page, Twitter or Instagram via "LearnNigerianLaws"
Powered by www.LearnNigerianLaws.com