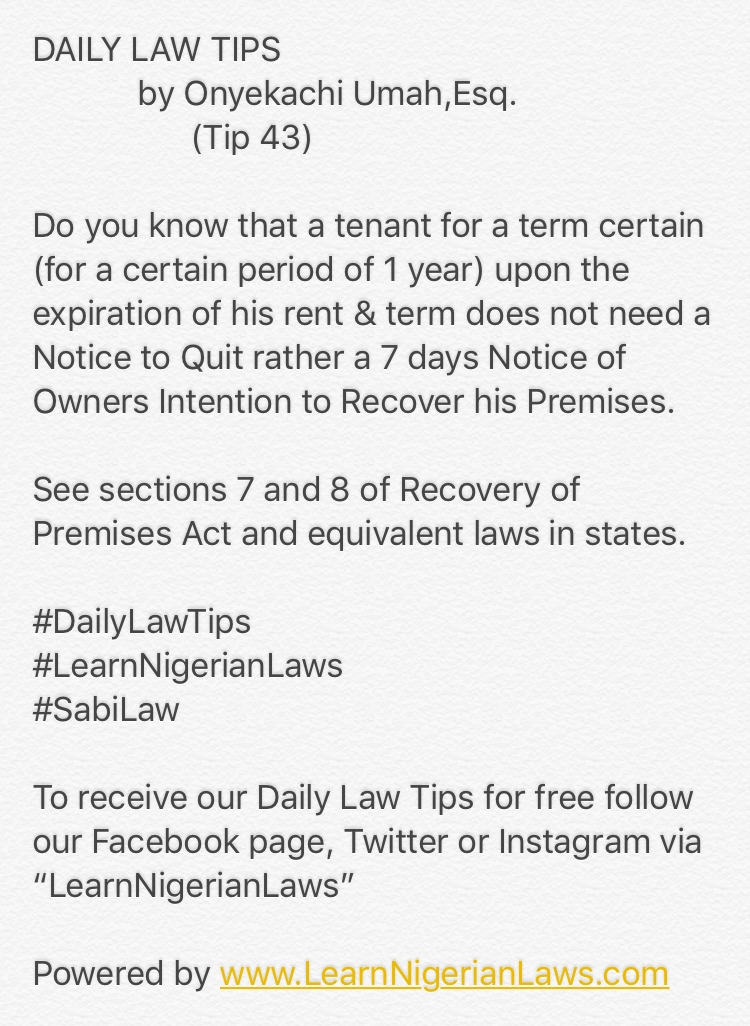 DAILY LAW TIPS
by Onyekachi Umah,Esq.
(Tip 43)
Do you know that a tenant for a term certain (for a certain period of 1 year) upon the expiration of his rent & term does not need a Notice to Quit rather a 7 days Notice of Owners Intention to Recover his Premises.
See sections 7 and 8 of Recovery of Premises Act and equivalent laws in states.
#DailyLawTips
#LearnNigerianLaws
#SabiLaw
To receive our Daily Law Tips for free follow our Facebook page, Twitter or Instagram via "LearnNigerianLaws"
Powered by www.LearnNigerianLaws.com