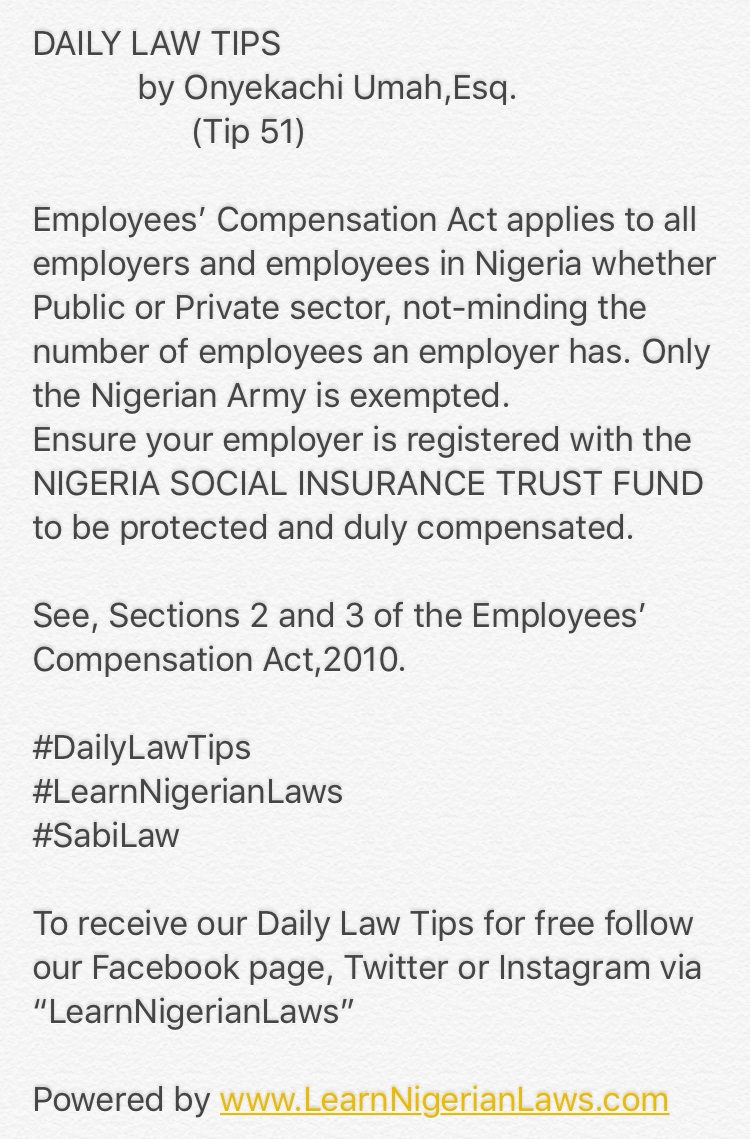 DAILY LAW TIPS
by Onyekachi Umah,Esq.
(Tip 51)
Employees' Compensation Act applies to all employers and employees in Nigeria whether Public or Private sector, not-minding the number of employees an employer has. Only the Nigerian Army is exempted.
Ensure your employer is registered with the NIGERIA SOCIAL INSURANCE TRUST FUND to be protected and duly compensated.
See, Sections 2 and 3 of the Employees' Compensation Act,2010.
#DailyLawTips
#LearnNigerianLaws
#SabiLaw
To receive our Daily Law Tips for free follow our Facebook page, Twitter or Instagram via "LearnNigerianLaws"
Powered by www.LearnNigerianLaws.com