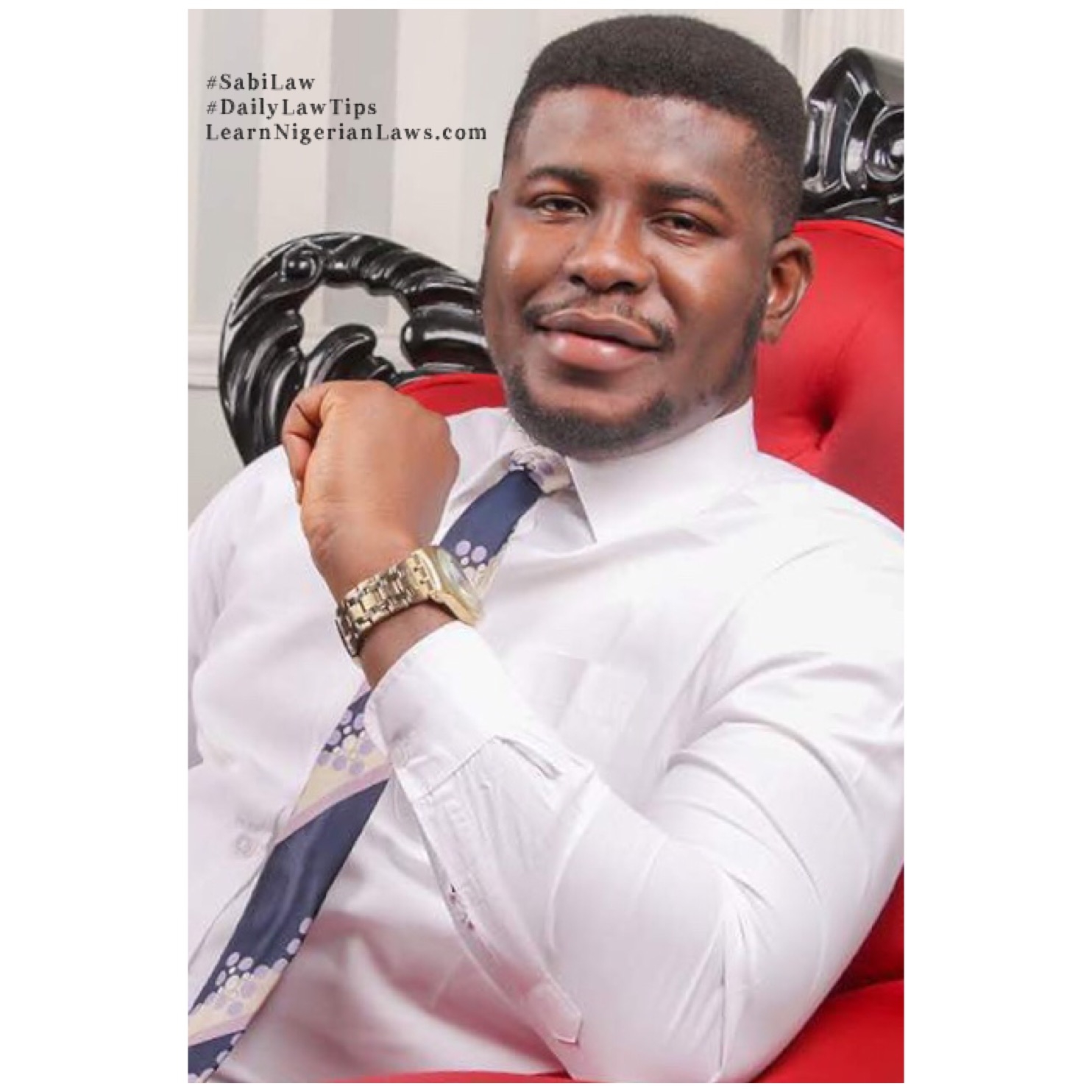 DAILY LAW TIPS
by Onyekachi Umah,Esq.
(Tip 54)
A business name needs not to be registered with the Corporate Affairs Commission (CAC) where such name only shows that the business is conducted in succession or it contains only surname of 2 or more partners with same surnames added letter "s". For example "ONYEKACHI UMAH & SONS" and "UMAH'S".
See, Section 573(2) of the Companies and Allied Matters Act.
#DailyLawTips
#LearnNigerianLaws
#SabiLaw
To receive our Daily Law Tips for free follow our Facebook page, Twitter or Instagram via "LearnNigerianLaws"
Powered by www.LearnNigerianLaws.com