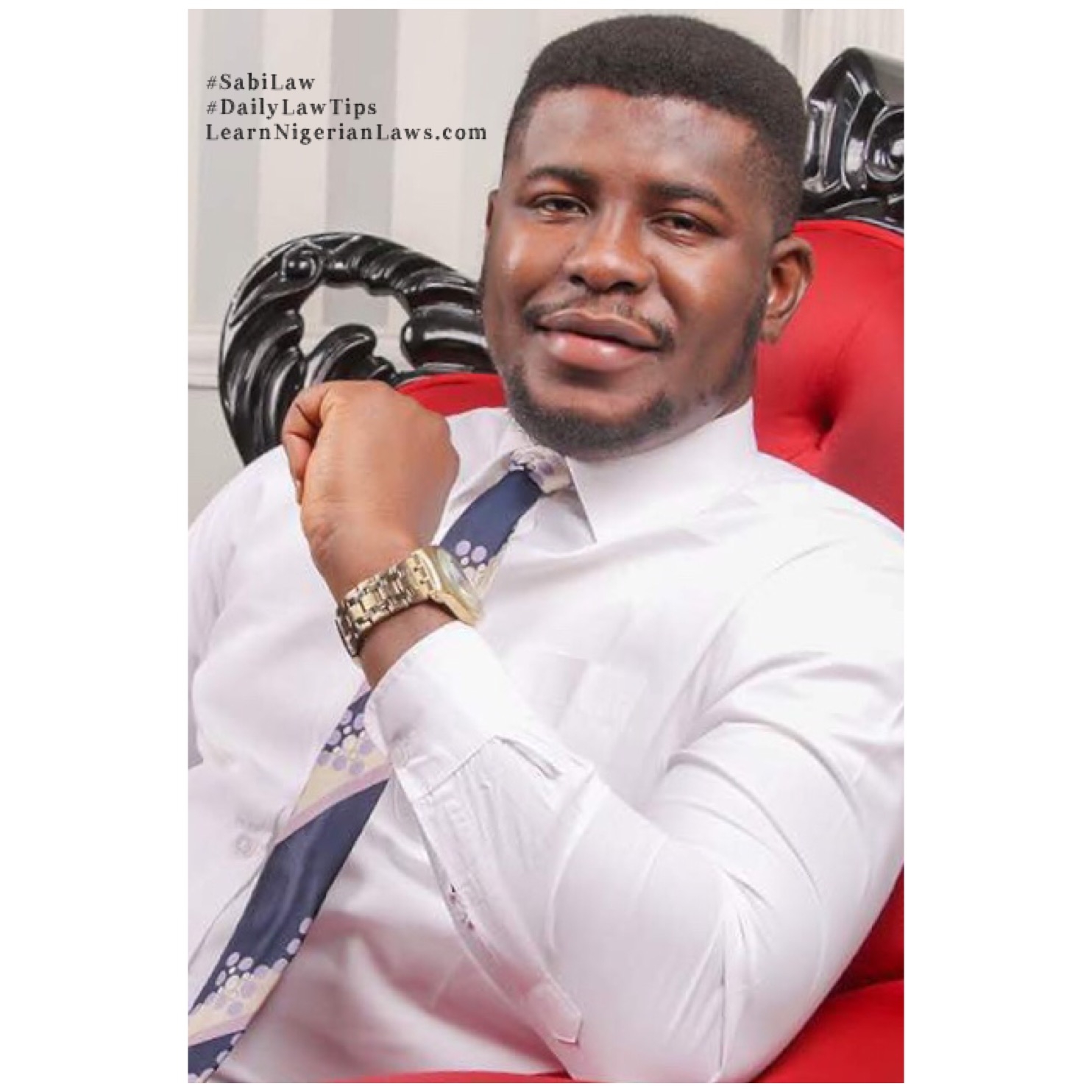 DAILY LAW TIPS
by Onyekachi Umah,Esq.
(Tip 56)
It is an offence to start building or build or use a FACTORY without first registering it with the Federal Ministry of Labour and Productivity. It is punishable with fine of #2,000 or 12 months imprisonment or both.
See, Section 3 (4) Factories Act.
#DailyLawTips
#LearnNigerianLaws
#SabiLaw
To receive our Daily Law Tips for free follow our Facebook page, Twitter or Instagram via "LearnNigerianLaws"
Powered by www.LearnNigerianLaws.com