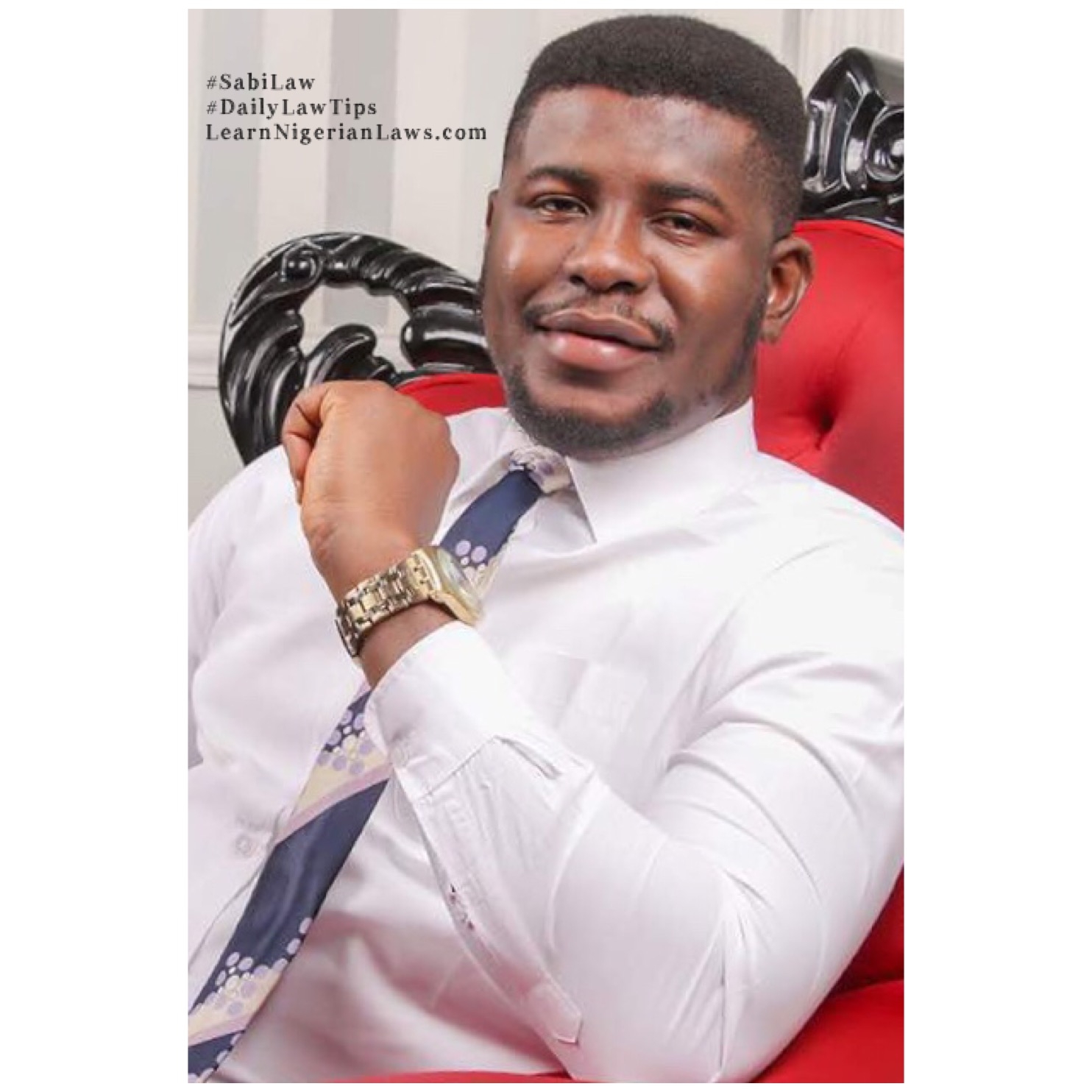 DAILY LAW TIPS
by Onyekachi Umah,Esq.
(Tip 59)
An employee is entitled to compensation for any accident sustained on the way between his place of work and his home or his favourite restaurant or his bank where he usually receives his payment.
See, Section 7 (2) of Employees' Compensation Act.
#DailyLawTips
#LearnNigerianLaws
#SabiLaw
To receive our Daily Law Tips for free follow our Facebook page, Twitter or Instagram via "LearnNigerianLaws"
Powered by www.LearnNigerianLaws.com