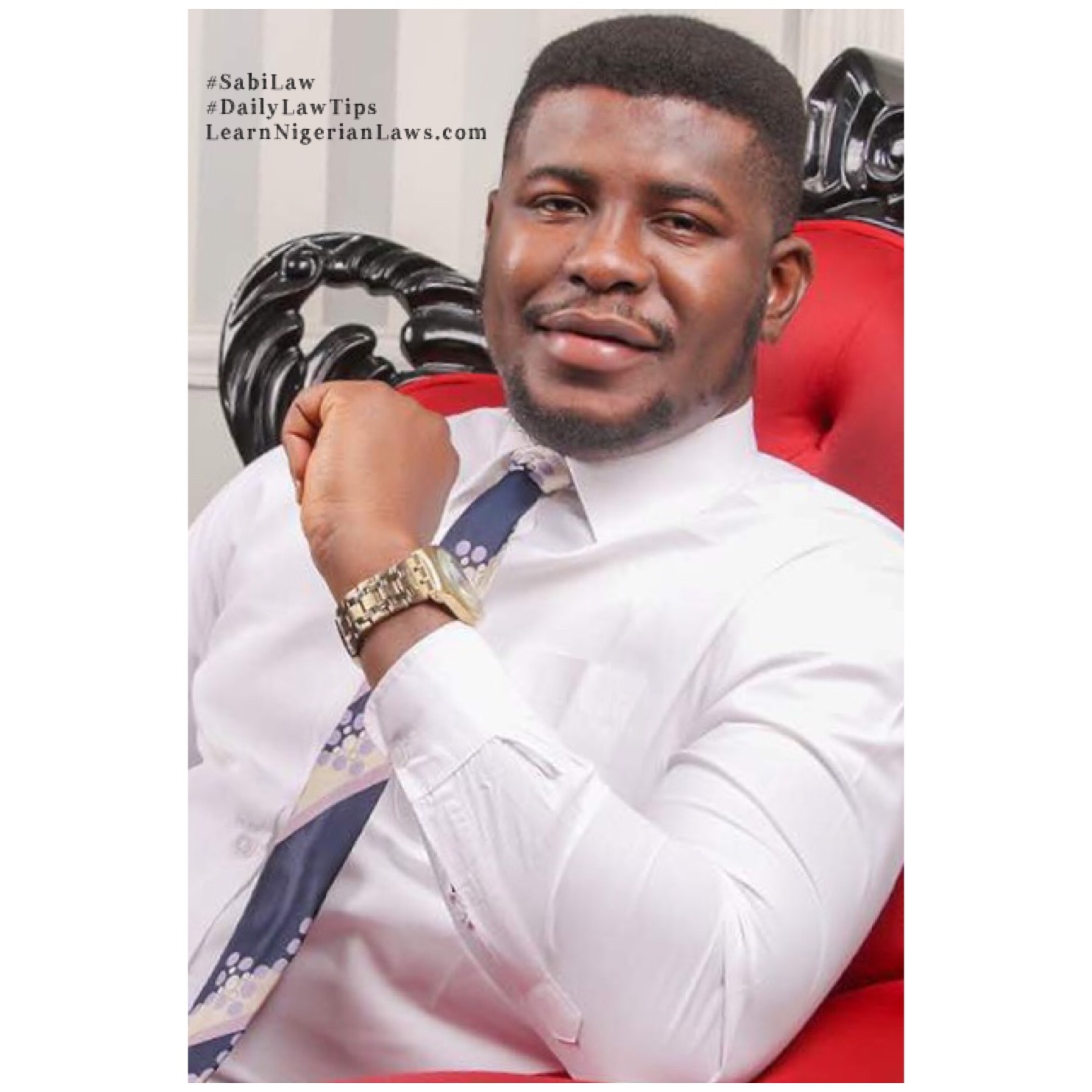 DAILY LAW TIPS
by Onyekachi Umah,Esq.
(Tip 66)
One person cannot form and own a company. Only 2 or more persons can form a company in Nigeria. An infant can be a shareholder in company where there are 2 or more other adults. An infant can never be a director in a company. An infant is a person that less than 18 years of age.
See sections 18, 20, 80 and 257 of Companies and Allied Matters Act.
#DailyLawTips
#LearnNigerianLaws
#SabiLaw
To receive our Daily Law Tips for free follow our Facebook page, Twitter or Instagram via "LearnNigerianLaws"
Powered by www.LearnNigerianLaws.com