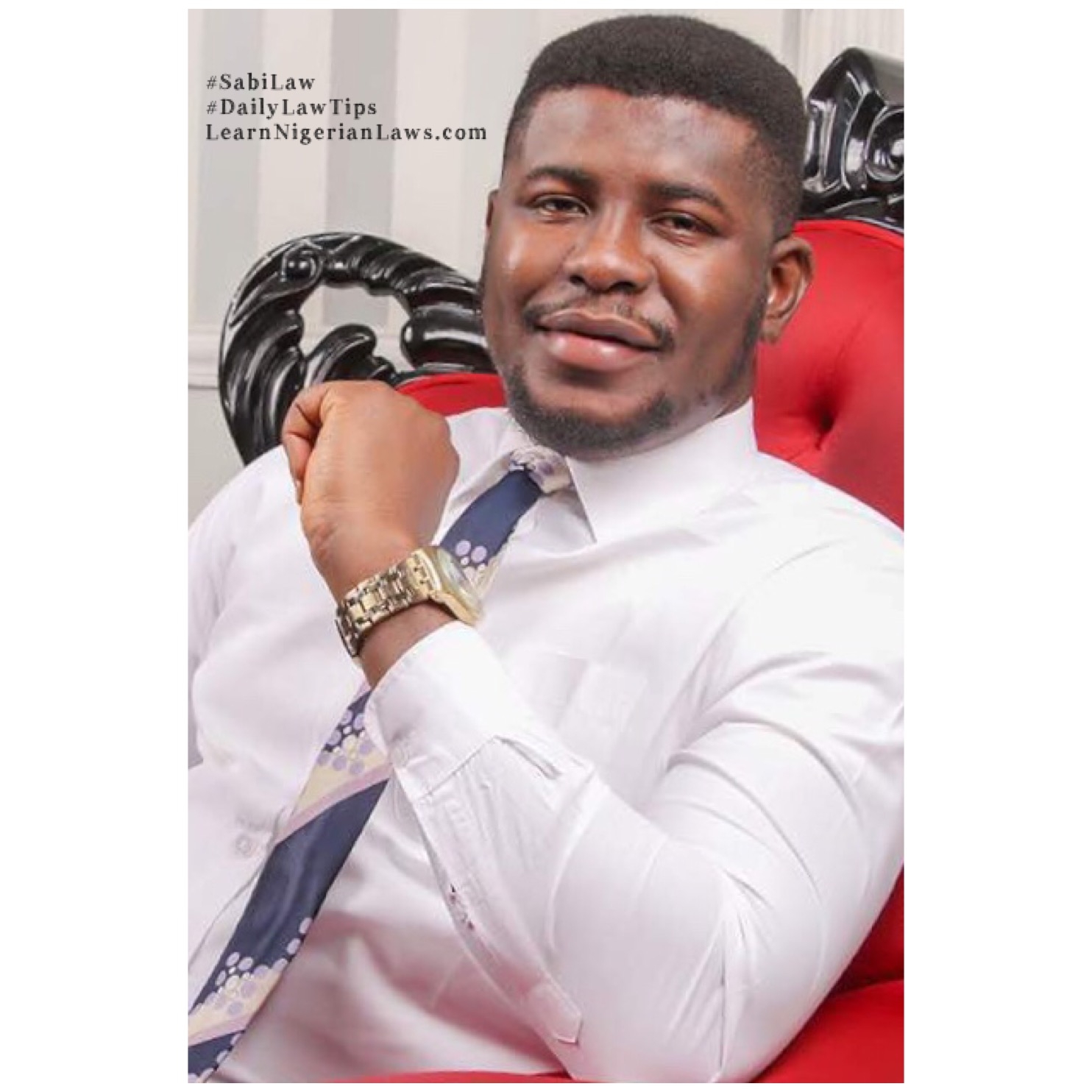 DAILY LAW TIPS
by Onyekachi Umah,Esq.
(Tip 71)
Every new law firm or new branch of a law firm is expected to communicate its existence to the nearest branch of Nigerian Bar Association (NBA) within 30 days of commencement of business.
See Rule 13 of Rules of Professional Conducts for Legal Practitioners.
#DailyLawTips
#LearnNigerianLaws
#SabiLaw
To receive our Daily Law Tips for free follow our Facebook page, Twitter or Instagram via "LearnNigerianLaws"
Powered by www.LearnNigerianLaws.com