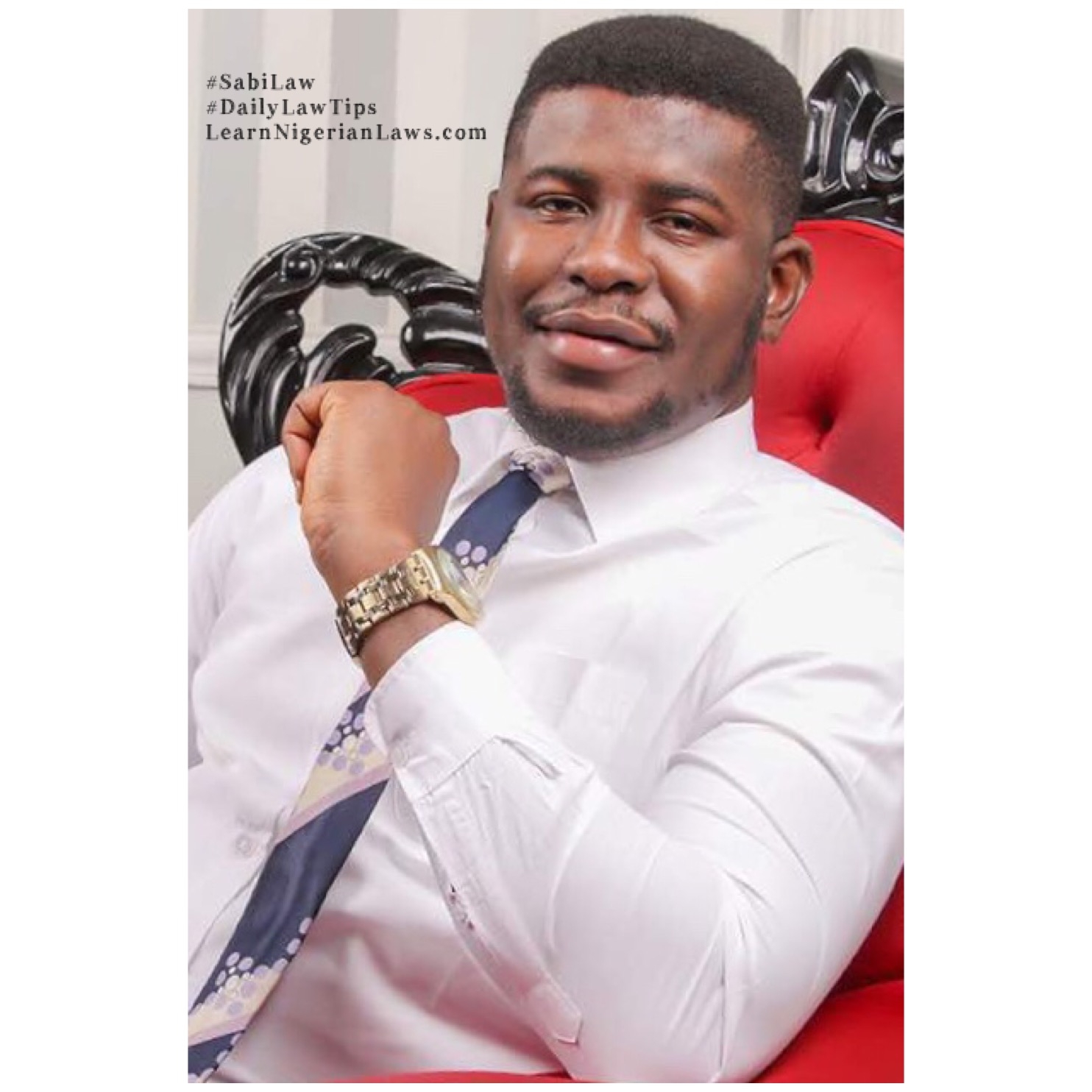 DAILY LAW TIPS
by Onyekachi Umah,Esq.
(Tip 83)
It is your undeniable fundamental human right to associate with people, meet with them and protest peacefully without a police permit or notice to any law enforcement office. Protesters' lives and property are tonne protected by police.
See sections 39, 40 and 41 of the constitution of the Federal Republic of Nigeria, 1999 and section 4 of the Police Act.
#DailyLawTips
#LearnNigerianLaws
#SabiLaw
To receive our Daily Law Tips for free follow our Facebook page, Twitter or Instagram via "LearnNigerianLaws".
Powered by www.LearnNigerianLaws.com