List Of Agreements And Transactions That Are Invalid If Handled By A Non Lawyer In Nigeria. Daily Law Tips (Tip 428) by Onyekachi Umah, Esq., LLM. ACIArb(UK)
List Of Agreements And Transactions That Are Invalid If Handled By A Non-Lawyer In Nigeria. Some agreements and transactions in Nigeria cannot be completed without the input of a lawyer. Even after such transactions or agreements are completed by a non lawyer, any agreement to pay such a non-lawyer or payment to such a non-lawyer is invalid, null, void and waste. Monies spent or paid to a non-lawyer for them to prepare such documents can even be retrieved. This leads to the "List Of Agreements And Transactions That Are Invalid If Handled By A Non-Lawyer In Nigeria."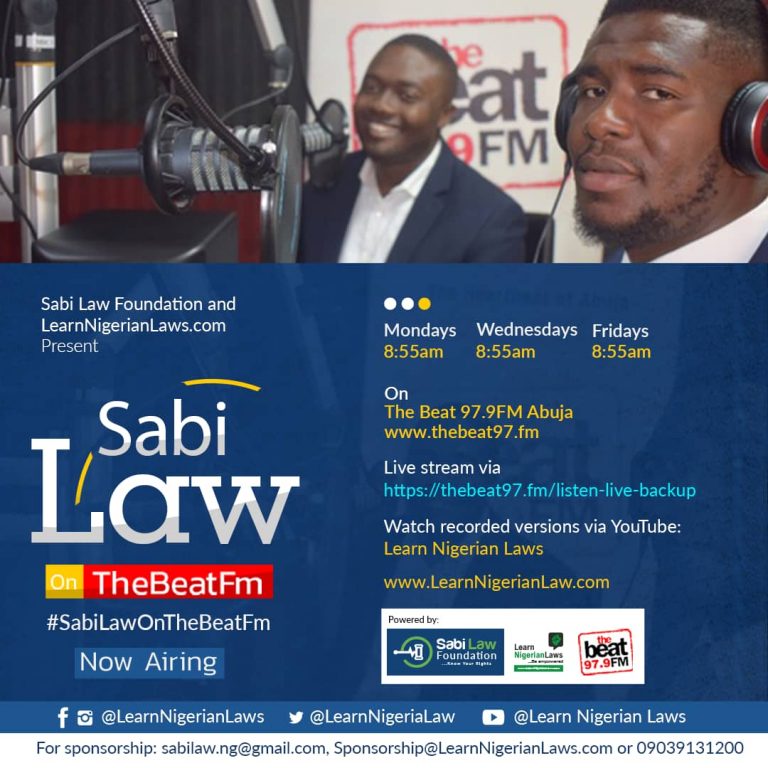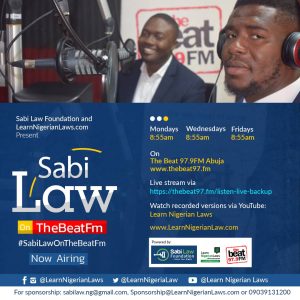 Some of the agreements and transactions that should not be handled by non lawyers, are transactions or documents relating to;
1. Rent, tenancy, lease, mortgage, sale, transfer, gift, land, landed property, extracted and not-extracted minerals resources, mines, buildings, structures or
2. Probate letters of administration or
3. any proceedings in court in Nigeria.
Any document/agreement relating to the issues mentioned above prepared by a non lawyer whether the matter is in court or not, whether the parties are happy or not, should not be paid for. Any payment for such or agreement for payment for such is INVALID, NULL AND VOID.  Any of the parties at anytime can collect back any monies paid to a non-lawyer for such agreement, whether the matter is in court or not, even after the expiration of 3 years.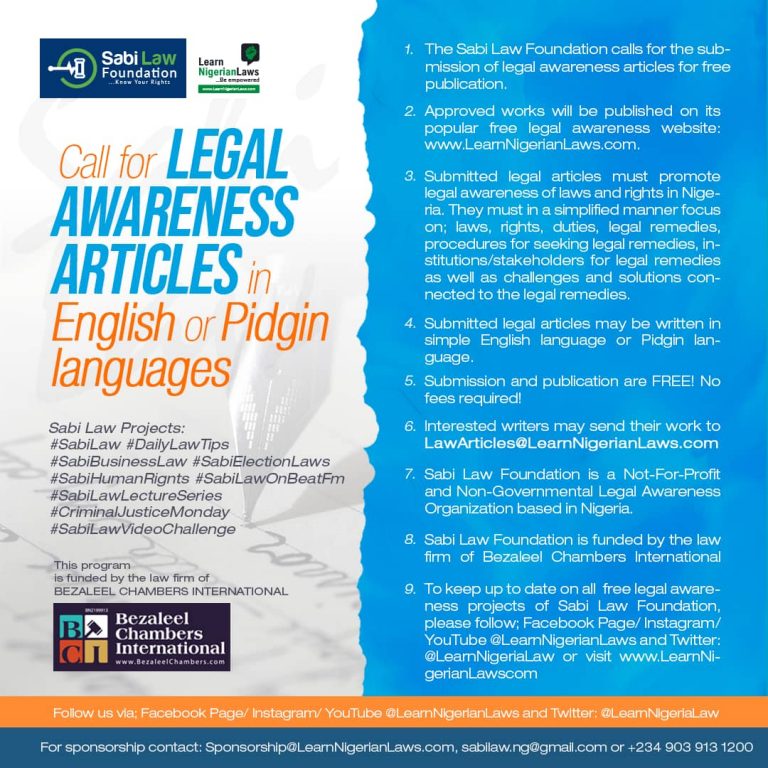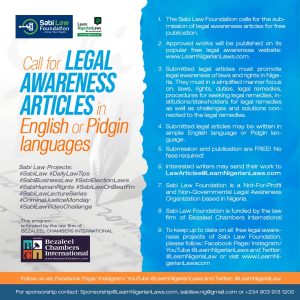 Further note that it is a criminal offence in Nigeria, for a non lawyer to prepare any of the above mentioned documents. It is an offence punishable with fine not more than #200.00 or and imprisonment for not more than 2 years. Where an offender is a company, the directors, managers, secretaries or any such officer as well as the company will be held liable. Well, this offence cannot be brought to court after 3 years such offence was committed.
Note that, non lawyers are exempted from the above law, where such a person is doing such for himself and not in expectation of reward/payment. Other persons exempted are law students and staff of lawyers while performing their duties for the lawyer that employed them.
Lawyers are Legal Practitioners called to the Nigerian Bar and enrolled at the Supreme Court of Nigeria and not mere law graduates, other related professional or persons with law degrees or related courses. The "List of Agreements And Transactions That Are Invalid If Handled By A Non-Lawyer In Nigeria" should be respected by all.
References:
Sections 2, 22(1)(d), 22(2), 22(4), 22(5), 22(6), 22(7), 24 and 25 of the Legal Practitioners Act, 1975.
CALL FOR AMENDMENT.
There is need to amend the Legal Practitioners Act of 1975 to meet up with reality. There should be an increase of the fine from #200.00 to an amount punitive in nature and the imprisonment term should be a minimum and not a maximum. Also, there should not be a limitation period for prosecution of the offence considering the peculiarity of our society and growing cases of fake lawyers and other overzealous professionals in real estate and investment sectors.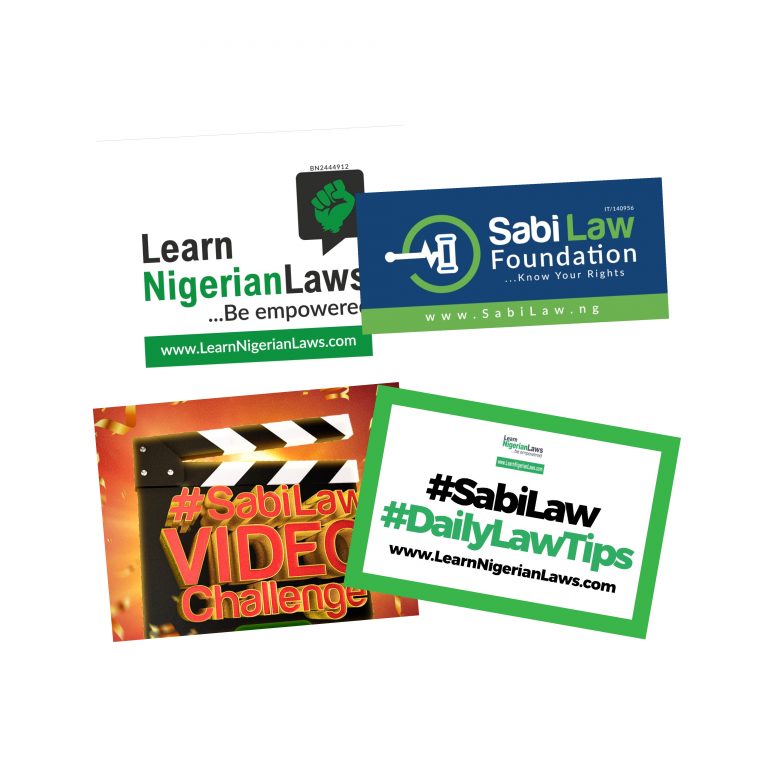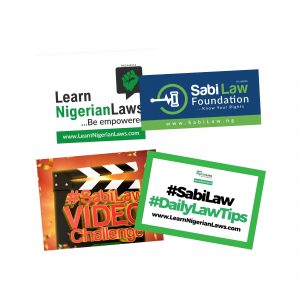 Feel free to reach the author, ask questions or make inquiries on this topic or any other legal issues via onyekachi.umah@gmail.com or +2348037665878.
****************************************************************************************
This work is published under the free legal awareness project of Sabi Law Foundation (www.SabiLaw.org) funded by the law firm of Bezaleel Chambers International (www.BezaleelChambers.com). The writer was not paid or charged any publishing fee. You too can support the legal awareness projects and programs of Sabi Law Foundation by donating to us. Donate here and get our unique appreciation certificate or memento.
DISCLAIMER:
This publication is not a piece of legal advice. The opinion expressed in this publication is that of the author(s) and not necessarily the opinion of our organisation, staff and partners.
PROJECTS: 
🛒 Take short courses, get samples/precedents and learn your rights at www.SabiLaw.org
🎯 Publish your legal articles for FREE by sending to: eve@sabilaw.org
🎁 Receive our free Daily Law Tips & other publications via our website and social media accounts or join our free whatsapp group: Daily Law Tips Group 6
KEEP IN TOUCH:
Get updates on all the free legal awareness projects of Sabi Law (#SabiLaw) and its partners, via:
YouTube: SabiLaw
Twitter: @Sabi_Law
Facebook page: SabiLaw
Instagram: @SabiLaw.org_
WhatsApp Group: Free Daily Law Tips Group 6
Telegram Group: Free Daily Law Tips Group
Facebook group: SabiLaw
Email: lisa@sabilaw.org
Website: www.SabiLaw.org
ABOUT US & OUR PARTNERS:
This publication is the initiative of the Sabi Law Foundation (www.SabiLaw.org) funded by the law firm of Bezaleel Chambers International (www.BezaleelChambers.com). Sabi Law Foundation is a Not-For-Profit and Non-Governmental Legal Awareness Organization based in Nigeria. It is the first of its kind and has been promoting free legal awareness since 2010.
DONATION & SPONSORSHIP:
As a registered not-for-profit and non-governmental organisation, Sabi Law Foundation relies on donations and sponsorships to promote free legal awareness across Nigeria and the world. With a vast followership across the globe, your donations will assist us to increase legal awareness, improve access to justice, reduce common legal disputes and crimes in Nigeria. Make your donations to us here  or contact us for sponsorship and partnership, via: lisa@SabiLaw.org or +234 903 913 1200.
**********************************************************************************