Sabi Law Foundation and LearnNigerianLaws.com team heartily congratulates our founder (Onyekachi Umah) on his swearing-in as a Notary Public of the Federal Republic of Nigeria by the Chief Judge of the FCT on the authority of the Chief Justice of Nigeria. Mr. Umah was sworn-in alongside Godwin Obla, SAN and 53 other legal practitioners on 29 January 2020 at the Ceremonial Court of FCT High Court, Abuja.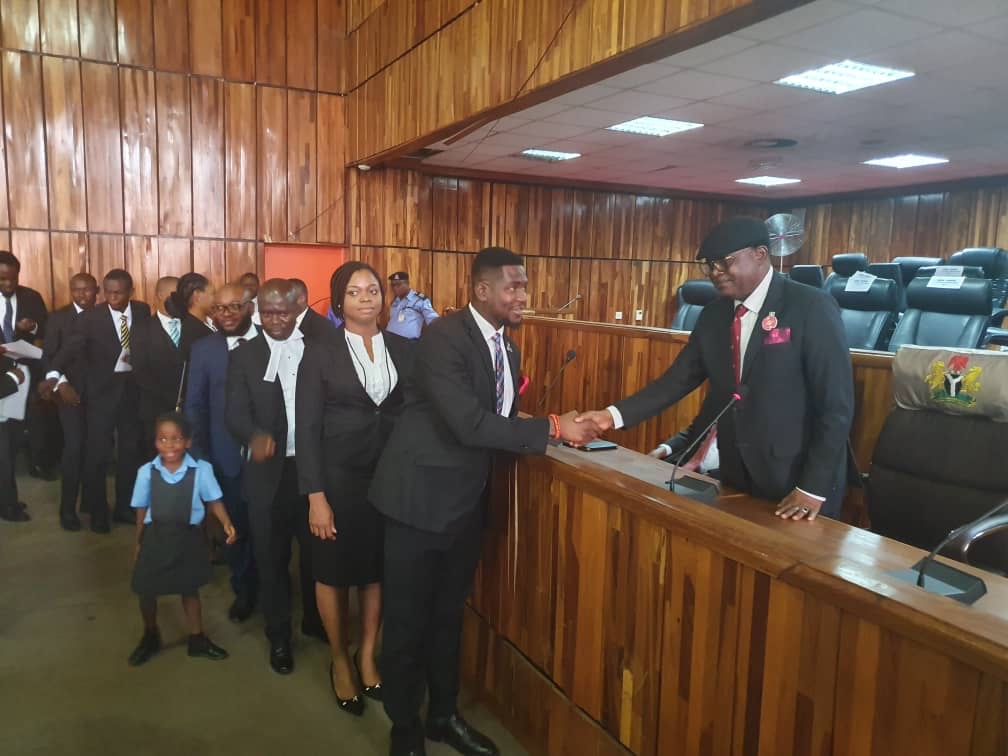 It is indeed deserving and a proof that the legal community recognizes your efforts.
We pray for more rewarding advancements as you continue in your service to humanity.
We say a big congratulations sir!
Signed
Kenechukwu Agwu, Esq., ACIArb.(UK)
Director of programs