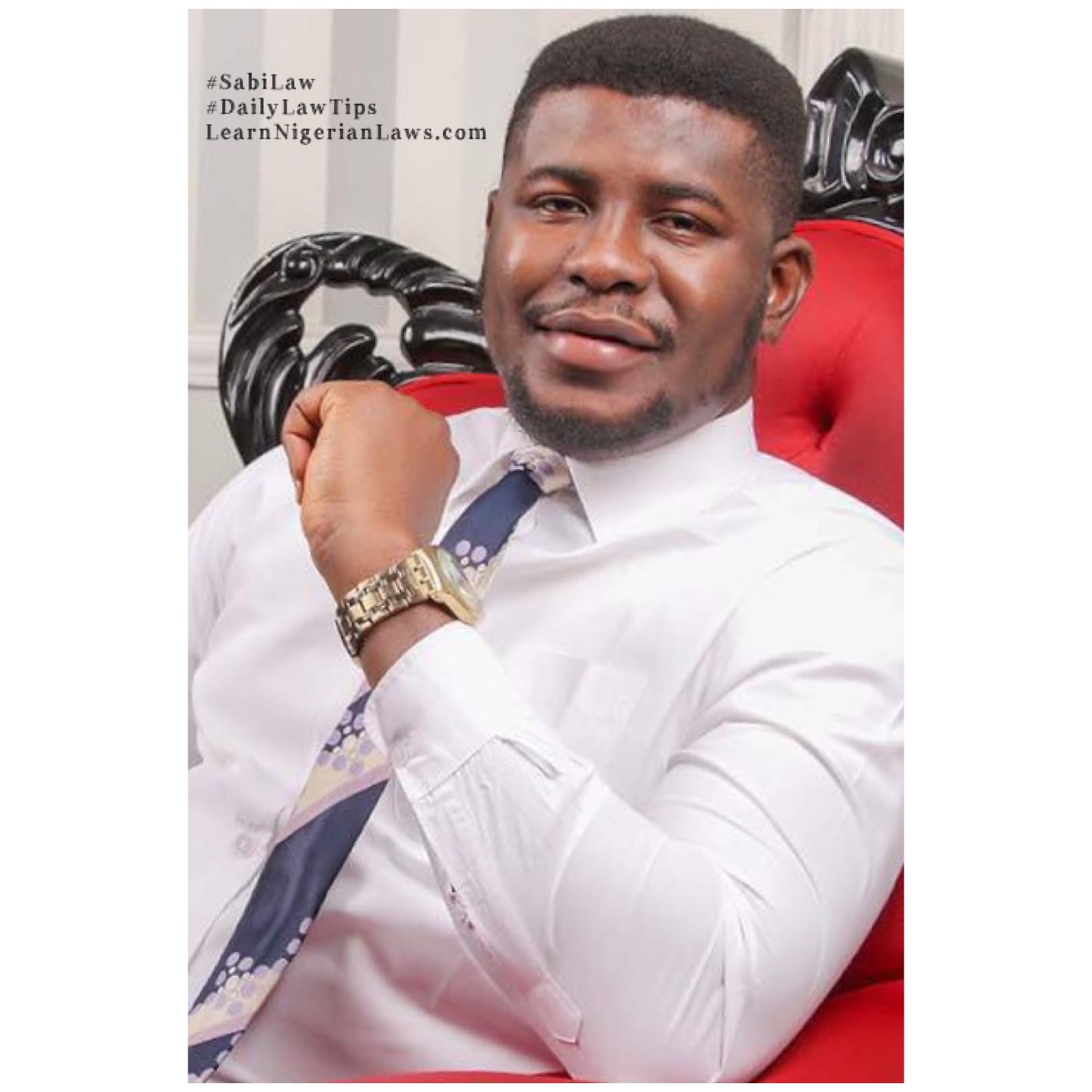 PUNISHMENT FOR FAILURE TO PAY PENALTY FOR NON-PAYMENT OF PERSONAL INCOME TAX.
DAILY LAW TIPS (Tip 326) by Onyekachi Umah, Esq., LLM. ACIArb(UK)
Personal Income Tax is tax charged on incomes of individuals resident in Nigeria, communities and even families and also incomes of trustees or estates of a deceased person.
The penalty for non-payment of Personal Income Tax after an assessment is 10% per annum of the tax charged.
Where a person fails to pay penalty for nonpayment of Income tax within 30 days it is own it's own an offence. It is an offence punishable with fine of #200.00 and 6 months imprisonment.
My authorities are sections 1, 76, 94 and 109 of the Personal Income Tax Act, 1993.
#DailyLawTips
#SabiLaw
#LearnNigerianLaws
Feel free to reach the author, ask questions or make inquiries on this topic or any other via info@LearnNigerianLaws.com or onyekachi.umah@gmail.com or +2348037665878.
NOTE: Sharing or modifying or publishing this publication without giving credit to Onyekachi Umah, Esq. and "LearnNigerianLaws.com" is a criminal breach of copyright and will be prosecuted. Please share this publication till it gets to those that need it most. Save a Nigerian today!
To receive our Daily Law Tips for free follow our Facebook page, Twitter, Instagram and YouTube via "@LearnNigerianLaws".
This publication is the writer's view not a legal advice and does not create any form of relationship. You may reach the writer for more information.
Powered by www.LearnNigerianLaws.com