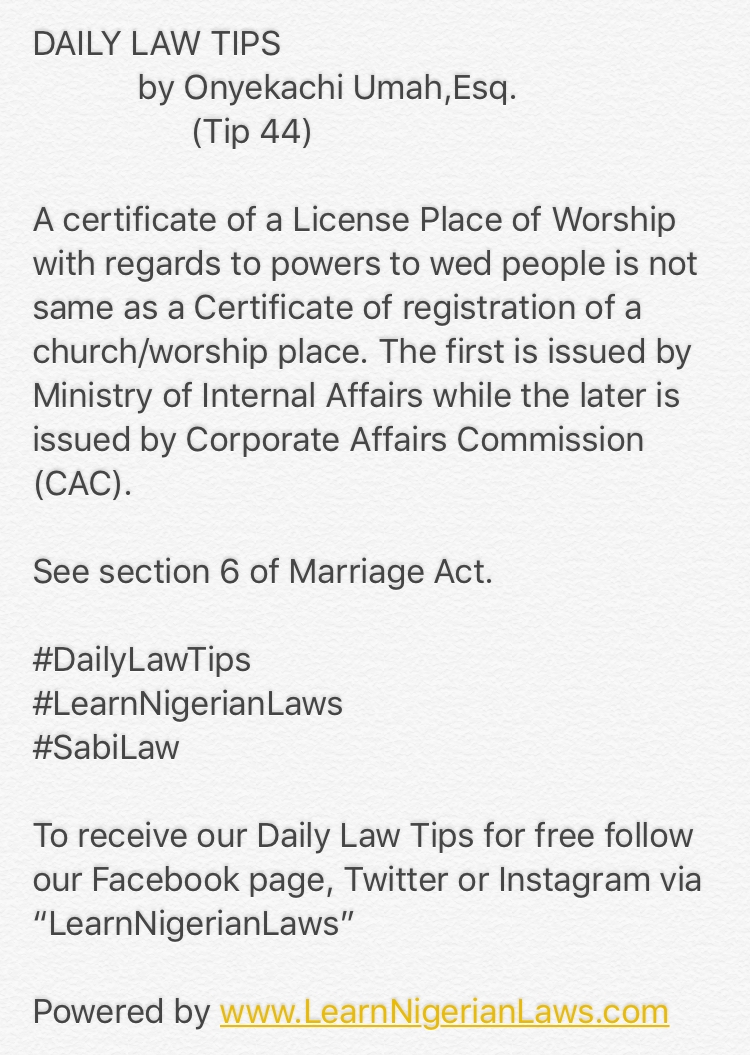 Religious Places: A Difference between Certicate of Registration and Certificate of a Licensed Place of Worship. DAILY LAW TIPS by Onyekachi Umah, Esq. (Tip 44)
A certificate of a License Place of Worship with regards to powers to wed people is not same as a Certificate of registration of a church/worship place. The first is issued by Ministry of Internal Affairs while the later is issued by Corporate Affairs Commission (CAC).
See section 6 of Marriage Act.
#DailyLawTips
#LearnNigerianLaws
#SabiLaw
To receive our Daily Law Tips for free follow our Facebook page, Twitter or Instagram via "LearnNigerianLaws"
Powered by www.LearnNigerianLaws.com