The Supreme Court of Nigeria on 17 January 2020 ruled on standards of proof of paternity of a child in Nigeria; the case of Sgt. Stephen Idahosa V. Christopher Idahosa. The lead judgment was delivered by Hon. Justice Mary Peter-Odili. Appellant was represented by G.E. Ezomo, Esq while Ogaga Ovrawah, Esq and Onyekachi Umah, Esq represented the Respondent. On 10 March 2020, ThisDay Newspaper in its weekly pull-out; "Lawyer" reported the case on page 4.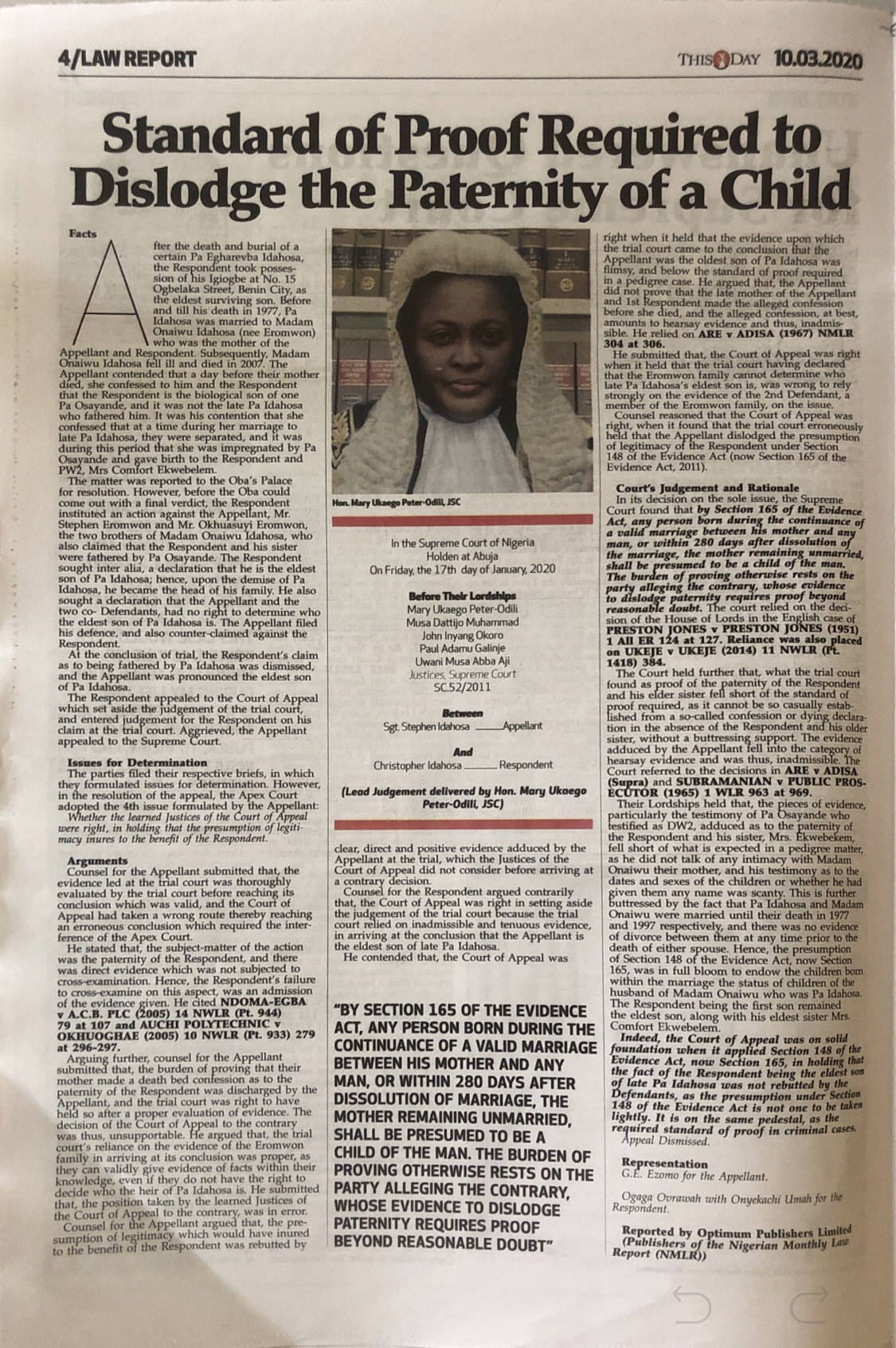 In summary, it is a case of siblings that claimed that their eldest brother was not the son of their father shortly after the demise of their parents and takeover/possession of idiogbe (official native residence of a man inheritable by his eldest son) by the eldest son. One of the brothers claimed their mother on her sick bed declared that her eldest son (their eldest brother) was for another. Being natives of Benin Kingdom, parties submitted their dispute to the Oba (highest monarch of Benin Kingdom) but ahead of the verdict of the Oba, parties headed to a High Court.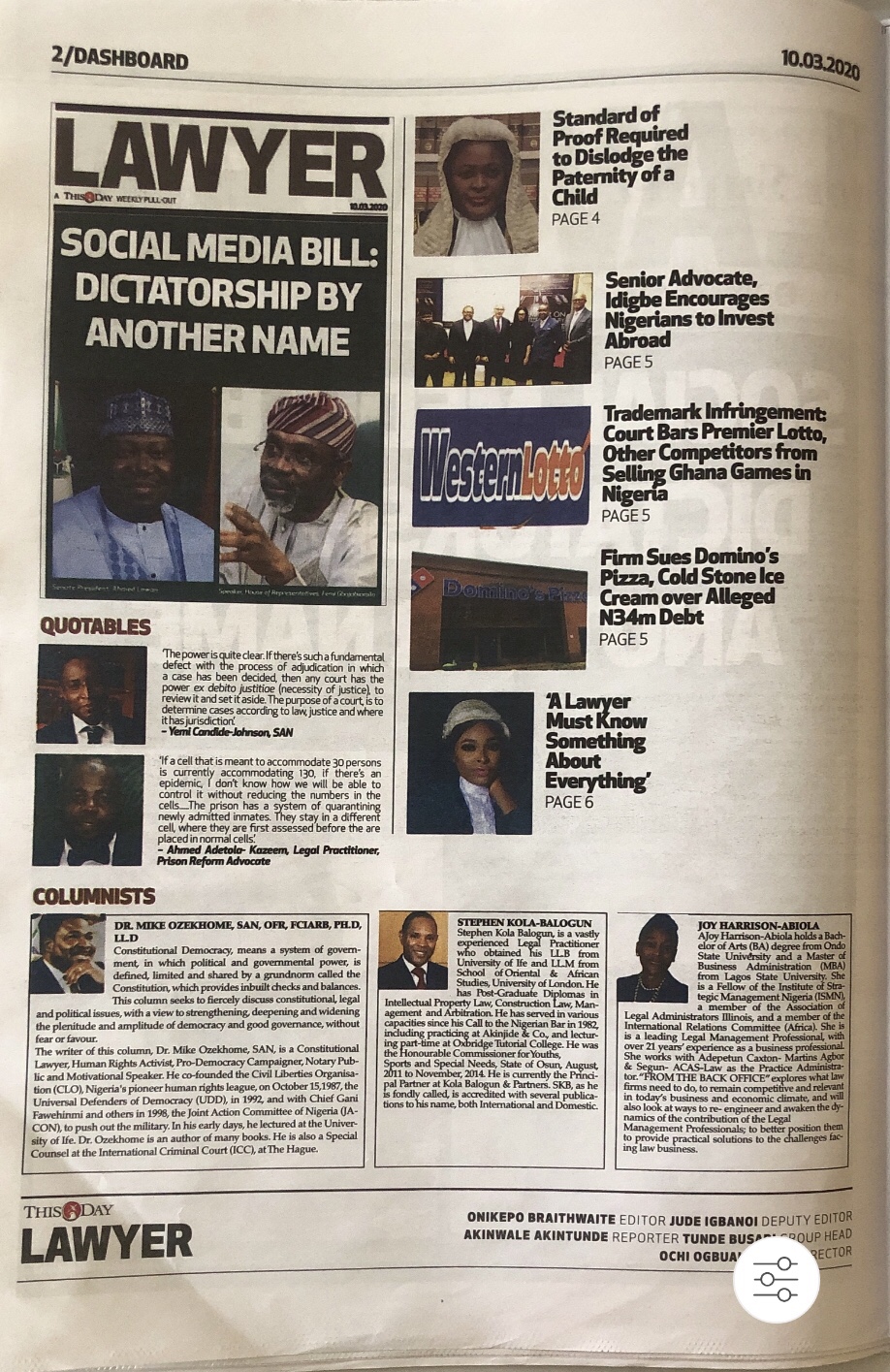 At the end of trial, the High Court upheld that the claims that the eldest son was not the son of his father while relying on the alleged dying declaration of the mother of the children. However, the Court of Appeal did set aside the judgment of the trial court stating that the alleged dying declaration was a mere hearsay and as such not reliable in the case. Finally, the apex court, Supreme Court, has upheld the decision of the Court of Appeal, reiterating that paternity of the eldest son has not be successfully countered or dislodged by any person. Download full copy of the lead judgement for FREE via the link below; SGT. STEPHEN IDAHOSA'S LEAD JUDGMENT or read news here.